writing
All authors have been there. Opposite the computer. Head at rest in the palm of your hand. A glass-eyed stare toward the monitor. Writer's block. All you need is someone to assist you in writing what is on the tip of your tongue.
Or maybe you are not a writer. Perhaps you do not have the time to be a writer. But great ideas fall from your mouth faster than saliva from Pavlov's dogs.
Possibly you are a well-known individual and the publication of your memoir would be a best-seller. All you need is someone to record and coordinate those thoughts and/or memories.
Either way, Electric Moon's team of capable writers are poised to assist in any circumstance.
We offer writing support in the areas of ghostwriting, rewrites, business writing, technical writing, and content writing.
Contact an EMoon writer today - we would enjoy discussing what you have in mind.
A priority of Electric Moon is to publish quality written work. Sometimes, as writers ourselves, we realize the need of another set of eyes in order to produce a superior final product.
Therefore, at EMoon we provide:
Content / Developmental Edits; FICTION - read and note plot development, character development. NON-FICTION - Read and note flow, readability, and perform a "big picture" edit.
Copy Edits: spelling, grammar, formatting, typos, continuity errors, etc.
Proofreads: catch small problems. Proofing occurs after interior layout before the manuscript head to print.
EMoon will do its best to return your manuscript within 1-2 months. Contact an EMoon editor today!
Paperback / Hardback Book Publishing
You may be a traditionalist. The kind of person who relishes the many titles which line your bookshelf, like little paper trophies. Or you may be someone who simply enjoys the tangible feature of a written achievement - a physical item to sell, keep, or lend to another. Whatever kind of person you are, look no further! Electric Moon is here to help you succeed on your publishing journey.
EMoon uses printers who specialize in offset and high quality digital printing for its paperback and hardback books. The end product is cleaner and more refined with a higher quality binding and overall resolution.
We also assist indie authors, ministries, and organizations in publishing print-on-demand (POD) through KDP Print, an Amazon company, and IngramSpark.
Contact us today for a free paper publishing quote good for 30-days.
Electronic Book Publishing
Ebooks are popular for various reasons. One being that each publication is eco-friendly. No trees are destroyed in the manufacture of an electronic book. But environmental friendliness is not the only reason authors toss their chips toward ePublishing.
Here are some of the high points of ePublishing with Electric Moon:
We can have your e-book available for purchase in as little as 1-2 weeks

Your book can be as long or as short as you think it should be

You have much greater control over the book's content and title than you would with a traditional publisher

You receive a FREE .epub and .mobi file with each book! These files are a valuable asset for the author who can give away or sell the title to readers around the world.

And the best reason of all: After distribution costs, you will receive 100% of the proceeds from the sale of each book! Traditional publishers start at 16-18%. That's right - you get 100% of the net profit each time your book sells.
The process to publish is simple.
Contact an EMoon associate

Submit the first 5-10 pages of your manuscript for review (see details below)

If your book fits our publishing requirements, you will receive approval within a few weeks

We'll send you custom publishing proposal and a contract - sign it!

Choose your services and set up payment

The process begins quickly with an EMoon associate as your personal liaison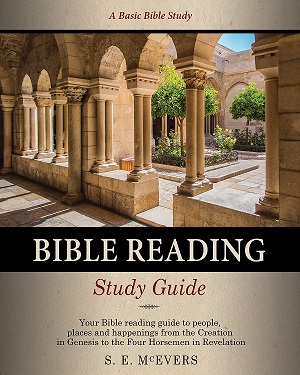 Electric Moon supports a talented staff of graphic designers who come armed with education as well as experience in the field of cover art. We specialize in the creation of images that suit your tastes and enhance the marketability of your written work.
Whether you are looking for a front cover only for an e-book or the paper publishing trifecta - cover, spine and back - EMoon is able to meet your needs.
You may have a photo or image you possess that you would like to apply to the cover - great! We can work with images you own or use our custom storehouse of photos. Either way, contact us for more details. We would love to discuss your cover design plans!
Typesetting / Interior layout
Typesetting is the process of specifically setting a manuscript for print. The result is a beautifully paper printed document.
Electric Moon employs experienced typesetters that enjoy not only the challenge, but the opportunity to add a flair and unique quality to your written work.
Since EMoon is an "author-friendly publishing place," our goal is to design the interior of your book to your specifications--not ours. Although we will guide you through the process and offer you insights as to best practices the final product ends with your approval.
Contact an Electric Moon typesetter today to discuss how we can help in this important step on your journey toward paper publishing.
Book REviews and Blog Tours
Radiant Lit is a website targeted for Christians and what they read. Radiant Lit features reviews, previews, giveaways, and interviews with authors that Christians enjoy and books they love.

Who visits Radiant Lit? An average of 6700+ unique visitors a month pass through Radiant Lit. Radiant Lit readers are intelligent individuals who work either outside the home or own their own businesses run from their homes. With an average of 50,000+ page views a month, visitors don't just pop by and leave. They stay, browse through the pages and research until they find what they want.

What are Radiant Blog Tours? Radiant Lit has assembled over fifty bloggers and are designed to get each title the maximum exposure possible with each blogger utilizing their social media followers and expertise to help leverage the buzz. Each tour contains no less than twenty blogs and will cover a variety of locations and audiences to increase the Internet footprint of your title.
What Is Fiction Addict? Fiction Addict is a professionally staffed website that covers fiction in all forms--Christian and General Market. From television to film, podcasts to audiobooks, and comics to streaming entertainment, Fiction Addict reports it all.
Fiction Addict and Radiant Lit offer professional book reviews which have steadily reported an increase in sales for authors who participate.
Ask an Electric Moon associate for pricing details.
marketing and Distribution
Marketing can often be the nemesis of the self-published author. EMoon understands firsthand and offers assistance in the setup and implementation of marketing plans for upcoming and established authors.
professional marketing sales sheet

custom banner for author to print for book signings

basic book trailer (see section below for examples)

paperback distribution (for faith-based books): Amazon, Ingram, CBD, Family Christian, Walmart, Sam's Club, B&N, etc.

e-book distribution assistance: Amazon, Apple, B&N, Kobo, etc.

Set up for online store order fulfillment through our partnership with Givington's. Be sure to tell them Electric Moon Publishing sent you!
website development and custom book trailers
Marketing through social networks and a custom website is a proven and effective method to spread the news about your title. Therefore, Electric Moon is prepared to help you harness this astonishing advertising power.
A website serves as an online platform and brand. Wielded well, a custom Internet presence can speak volumes. Our team at Electric Moon is experienced in website creation. From design and layout, to writing copy and organizing content we can do it all using platforms such as Wordpress and Squarespace.
Our custom video trailers run from thirty seconds to one minute. Each are designed to capture the attention of your audience for a short burst with buying details in the closing shot. You'll receive the video as an mp4 file so you can post on social media, embed to your author/business website, publish on your YouTube channel, and share with family and friends.
Ask an Electric Moon associate for pricing details.
Branding / Custom Logos
"A picture speaks louder than words." And often much clearer. Let Emoon's expert team of graphic artists help capture the image of your business, organization, ministry, or personal venture with custom graphics and logos. Discuss your project needs with an EMoon associate today!
Illustrations
Our expert team of illustrators are able to capture the feel, tone, and look of your book through exemplary illustrations and graphics. By familiarizing themselves with each project and author, our artists will strive to create satisfactory end products that make your written work outshine the rest!
If you are in need of custom graphics and illustrations, contact an EMoon associate to discuss the details of your project.
Manuscript Review
If you are an author ready to pursue custom publishing or you simply need advise on the direction of your manuscript Electric Moon's team of editors will happily review the first five to ten pages of your manuscript. Our review will include a written critique through which we will highlight strengths and reveal weaknesses, as well as advice on the future of your work.
Discuss the review of your manuscript with an EMoon associate today!
Writer Resources
Curious as to what publishers and editors want when a writer submits his/her manuscript? Check out the resources below. Hope they help you on your publishing journey. And as always, let us know if you have any questions.